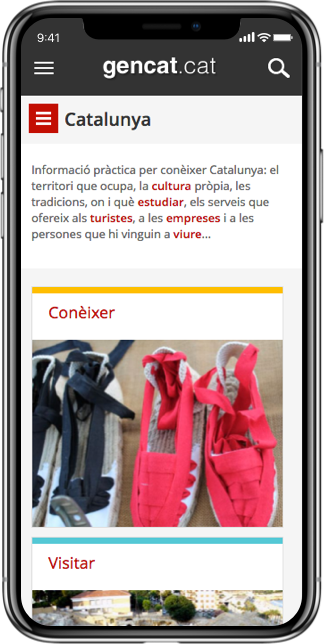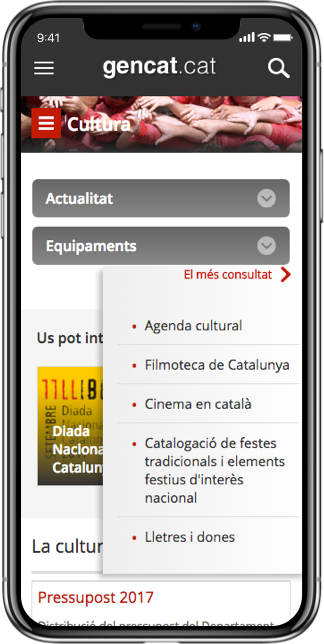 Disseny de la col·lecció de les noves plantilles per a construir el nou gencat adaptatiu. Hem participat des del procés de conceptualització fins a la construcció de les guies d'estil. Hem construit en format web les guies gràfiques per explicar el disseny del nou web i el disseny de les aplicacions tant per iOS com per Android.
Diseño de la colección de las plantillas para construir el nuevo gencat adaptativo. Hemos participado del proceso de conceptualización hasta la construcción de las guias de estilo. Hemos construido en formato web las guias gráficas para explicar el diseño del nuevo web y el de las Apps tanto para iOS como para Android.
We have designed the collection of new templates for creating the new gencat responsive website. Our involvement ranged from the concept process to the development of style guides. We created graphic guides in web format that explain the new website design, in addition to the design of the applications for iOS and Android.
Equip / Equipo / Team: Marta Martínez, Rubén Pozo
Client: Generalitat de Catalunya