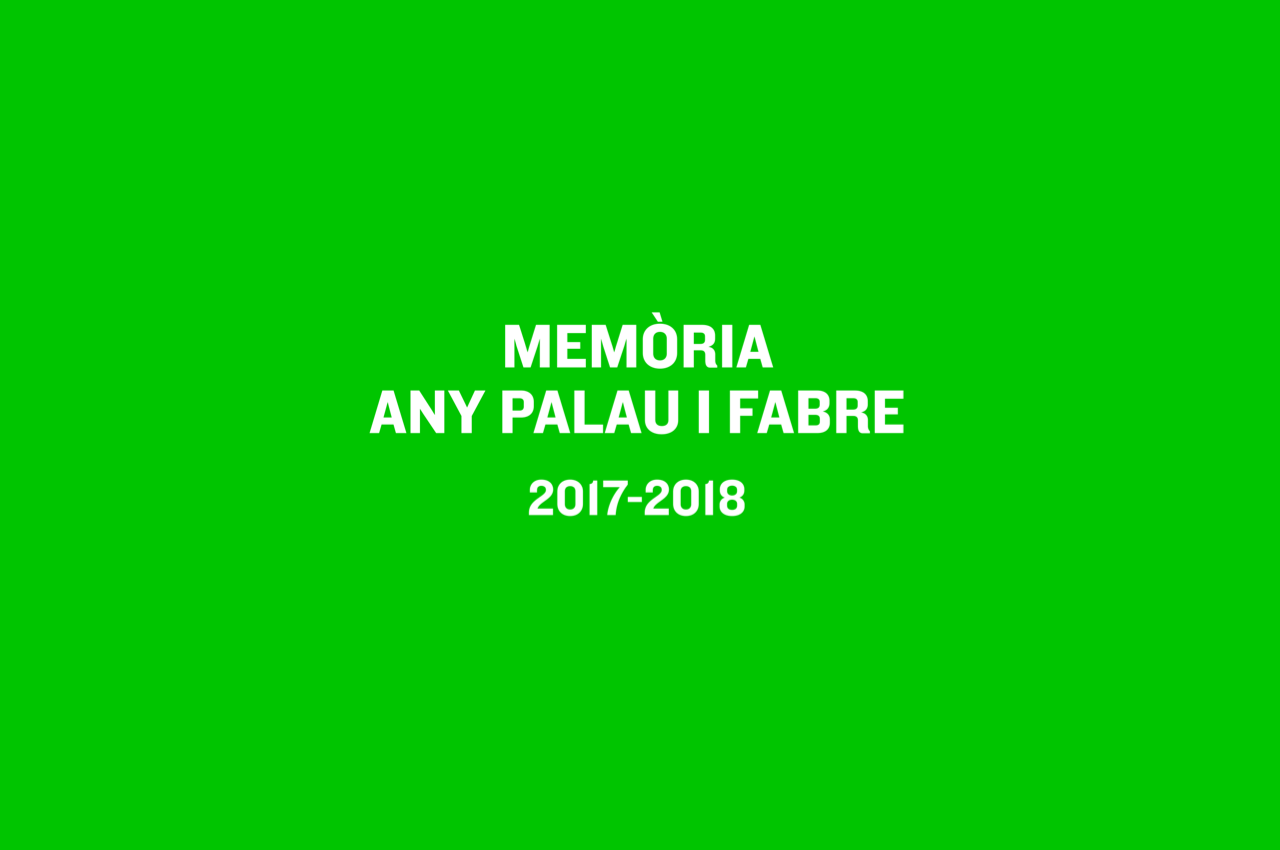 Hem desenvolupat diversos formats de la Memòria:
– ePUB per a dispositius iOS i Android
– PDF interactiu
– versió digital interactiva
Hem seguim les indicacions de disseny gràfic de Mariona Garcia, responsable de la imatge de la publicació.
Hemos desarrollado diversos formatos de la Memoria:
– ePUB para dispositivos iOS y Android
– PDF interactivo
– versión digital interactiva
El diseño gráfico es de Mariona García, responsable de la imagen de la publicación.
We have developed several formats of the anual report of the commemoration of the Year Palau i Fabre:
– ePUB format for iOS and Android devices
– interactive PDF format
– interactive digital version
We have followed the graphic design guidelines of Mariona Garcia, responsible for the image of the publication.
Equip / Equipo / Team: Rubén Pozo, Marta Martínez
Client: Mariona Garcia, Departament de Cultura de la Generalitat